Since women are still heavily underrepresented in the startup world, we think it's time to shed some light on all those amazing female entrepreneurs and investors out there!
That being said, we're happy to announce that we just completed the 2018 edition of our annual overview regarding Europe's most influential women in the startup / VC world. In total we screened more than 200 potential nominees and did our best to narrow this list down to 50. If you have a suggestion about who we should make sure to include in next year's edition, please comment below this article
And here they are! This year's nine most influential women in Europe's startup and venture capital space. Follow the link to view the full list eu-startups .
Alice Bentinck is a London-based entrepreneur who co-founded Entrepreneur First, one of the world's leading company builders, as well as Code First:Girls, a free part-time course for female students.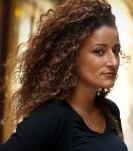 Alice Zagury is the co-founder and CEO of The Family, a Paris-based startup accelerator with the mission to empower entrepreneurs in their quest for a repeatable, scalable and profitable business model.
Alisée de Tonnac is a Swiss entrepreneur who co-founded Seedstars World, a global startup competition covering 65+ emerging and developing markets. Alisée now serves as Seedstar World's CEO.
Alix de Sagazan is the Paris-based co-founder of AB Tasty – a leading European optimization platform for e-marketers which enables them to modify their website without technical knowledge through AB Testing & personalization.
Avid Larizadeh Duggan is a London-based entrepreneur who co-founded Bottica.com, an online luxury bazaar of fashion accessories, and is now General Partner at Google Ventures.
Brigitte Baumann is the Founder and CEO of Go Beyond Early Stage Investing. In 2015 EBAN (the European Business Angel Network) named her European Investor of the Year. Born in France, Brigitte and her family live in Zurich.
Candace Johnson is a serial entrepreneur and co-founded organizations like SES and Europe Online Investments. She is also an active investor and serves as president of EBAN (the European Business Angel Network).
Celine Lazorthes is the Paris-based founder and CEO of the FinTech success story Leetchi Group – which includes Leetchi.com, an online money pot (+5M users), and MANGOPAY, the disruptive B2B payment solution.
Colette Ballou is the founder of Ballou PR, a European public relations agency that works with high-growth technology and technology-enabled companies, as well as technology investors.